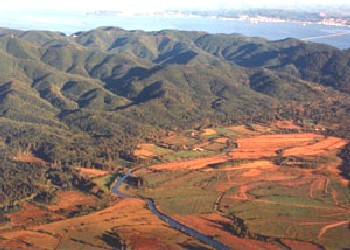 Sea Resources is dedicated to restoring the Chinook Watershed in Washington state and bringing back healthy runs of salmon and sea-run cutthroat trout. With financial support from ShoreBank Enterprise Pacific , Sea Resources now operates a hands-on education program for high school students, which prepares them for jobs in natural resource management and teaches them about the value of healthy ecosystems.
Community Investment Institutions (CIIs) are increasingly lending to businesses, organizations, and community development projects that support conservation and community control of our natural resources. Forest preservation, clean water production, eco-tourism, responsible farming practices, and the recycling of discarded materials are all business activities financed by community investments.
CIIs and their borrowers recognize that development projects have often resulted in the degradation of the health of communities and the environment, and are working to create alternative strategies for development. While all CIIs participate in this mission, some CIIs specialize in conservation and environmental lending.